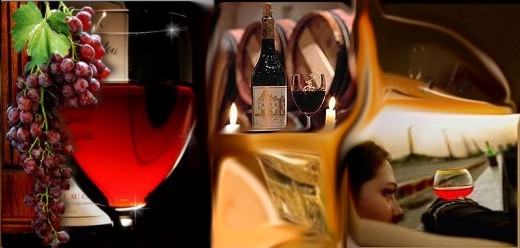 BASILICATA WINES
Lucan wines are numerous and fine. Basilicata has obtained recently the designation "Basilicata IGT (Regional Geographical Indication)", with which white, red and rosť wines produced in the entire territory of Basilicata. Indeed, although with a limited production, three wines have defined DOC: "Aglianico del Vulture Doc", since 1971, and more recently "Terre dell'Alta val d'Agri DOC" and "DOC Matera". The last but not the least and pride for Lucan wine is "Grottino IGT".
Nowadays, in Basilicata, wine producers are 79,who put on the market 282 brands for a total of 6,640,000 bottles. 13 are the farms which follow the biological agriculture. Wine production uses above all grapes of the authentic Aglianico vine,o the Moscato, Malvasia of Basilicata, Malvasia bianca of Basilicata and Greco. Also grapes of international vines are used, such as Merlot, Cabernet Sauvignon, Primitivo, and Sangiovese
In Basilicata, wine tradition is very strong and is handed down from father to son. It has results which continuously improve, thanks to the use of ever-new technologies. The latter serve man even in this sector but they never replace the ancient techniques of wine production and the attention of who knows the art of the good wine.
It is because Basilicata, which has been inhabitated by different populations and cultures, has acquired its strong cultural identity; the latter is revealed by its culinary and typical products. This is the reason of the importance of the Lucan wine.
---